Thank you!
We thank all of our sponsors, speakers, convening panel, and all the participants that made this event amazing! None of this would be possible without you.
About
As we approach retirement age and beyond, new questions arise. Questions about legal matters, medicine, insurance, finances, memory loss, caregiver support, and more. Healthy Aging is a free symposium featuring one-hour sessions by experts who educate and empower you and your loved ones in this season of aging. The event will be held October 14, 2023 at the WSU Spokane Academic Center from 8:00am – 3:30pm. Continental breakfast and lunch will be provided. Click here to see and share more information!
Although the event is free, registration is required. You will need to provide your name, email address, phone number, and the number of people attending. To register click the "Attend" button below. You can access the handouts for this years event here.
Silver Sponsors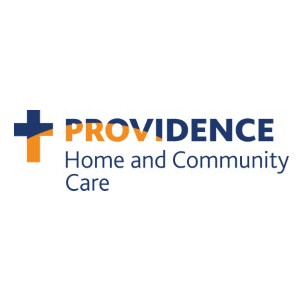 Lunch Sponsored By

Breakfast Sponsored By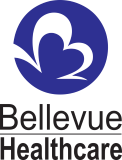 Coffee Sponsored By
Speakers / Topics
Opening Keynote: Healthy Aging Overview – Dr. Tom Schaaf, MD with Providence
Session A
Session B

Residence Transitions & Levels of Care – Jennifer Lichorobiec & Teresa Michielli with ALTCEW
Dental Health – Dr. Charles (Dan) Knechtel with the VA
Healthy Brain – Dr. Stephanie Jamison, MD with the VA
Understanding Alzheimer's & Dementia – Kim McKenna with the Alzheimer's Association
Caregiver Support & Community Resources – Oscar Haupt, MSW (AM) with Providence
Navigating Stress & Change – RaMona Pinto, CBIS (PM)
Click here for the full schedule.
Convening Panel
Heather Byrd, WSU Spokane
Joel Loiacono, Family Caregiver and Community Member
Melissa McDaniel, Spokane Regional Health District
Natalie Tauzin, Spokane Regional Health District
Oscar Haupt, Providence Home & Community
Philip Helean, ALTCEW
RaMona Pinto, Life Trends
Stephanie Jamison, MD, Mann-Grandstaff VA Medical Center
Chris McFaul, Horizon Hospice & Palliative Care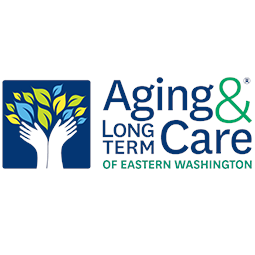 Exhibitors
Aging and Long Term Care of Eastern Washington
Aging Solutions
Alzheimer's Association
Assured Care Placement Services
Bellevue Health Care
Care Patrol
Care To Stay Home
Country Homes Insurance
Fairwinds Spokane Sr. Living
Geneva Financial
Horizon Hospice & Palliative Care
Hospice of Spokane
LifeStage
Mann-Grandstaff VA
Pine Ridge Alzheimer's Special Care Unit
Providence Home & Community
Realty ONE Group Eclipse
Senior Helpers
Spokane Regional Health District
Tailored Care, LLC
The Gallery at Spokane
United Health Care
Villageplan, LLC
WA State Office of Insurance Commissioner / SHIBA
Event Details
Doors open at 8:00am for attendees to view Exhibitor/Sponsor tables
Continental Breakfast and Lunch is provided
Located at the WSU Spokane Academic Center which is the large orange building in the attached PDF below.
Share a flyer!